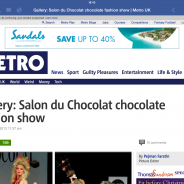 Dress collaboration between Hannah Wilkins-Webb Bridal Wear and Toot Sweets Confectionery for Salon du Chocolat- London 2013 featured in the METRO.
Click here to view the article
Also highlights of the Salon Du Chocolat London 2013 catwalk.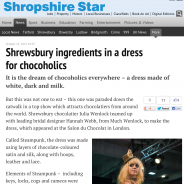 Hannah Wilkins-Webb Bespoke Bridal Wear teamed up with Julia Poppette Wenlock- Toot Sweets Confectionery as the worlds largest chocolate show makes its first debut in London. Along with nine other creations the Steam punk inspired dress walked the catwalk in the exclusive Gala evening at Olympia National Hall. The dress designed and made by Hannah Wilkins-Webb was then adorned with chocolate lockets, keys and cameos.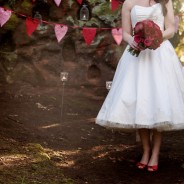 Hannah Wilkins- Webb featured in the Love Me Love Me Wedding Blog.
Be My Valentine- A Katherine Courtney Styled Bridal Shoot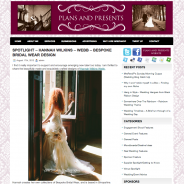 Hannah Wilkins Webb  is featured in a bridal design spotlight feature on mrspandp.com – Click here to view the article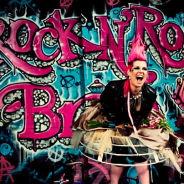 Hannah Wilkins-Webb custom designs featured on Rock and Roll Bride Blog. Click here to view more images of from this photo shoot.